RentMoola charges service fees to cover the costs associated with processing the transaction from the banks and payment networks, maintaining a secure online rent payment platform, and providing first-class customer support by email, chat, text message and telephone. Tenants enjoy the benefits of paying their rent from anywhere, at any time.
Below is a table of our service fees: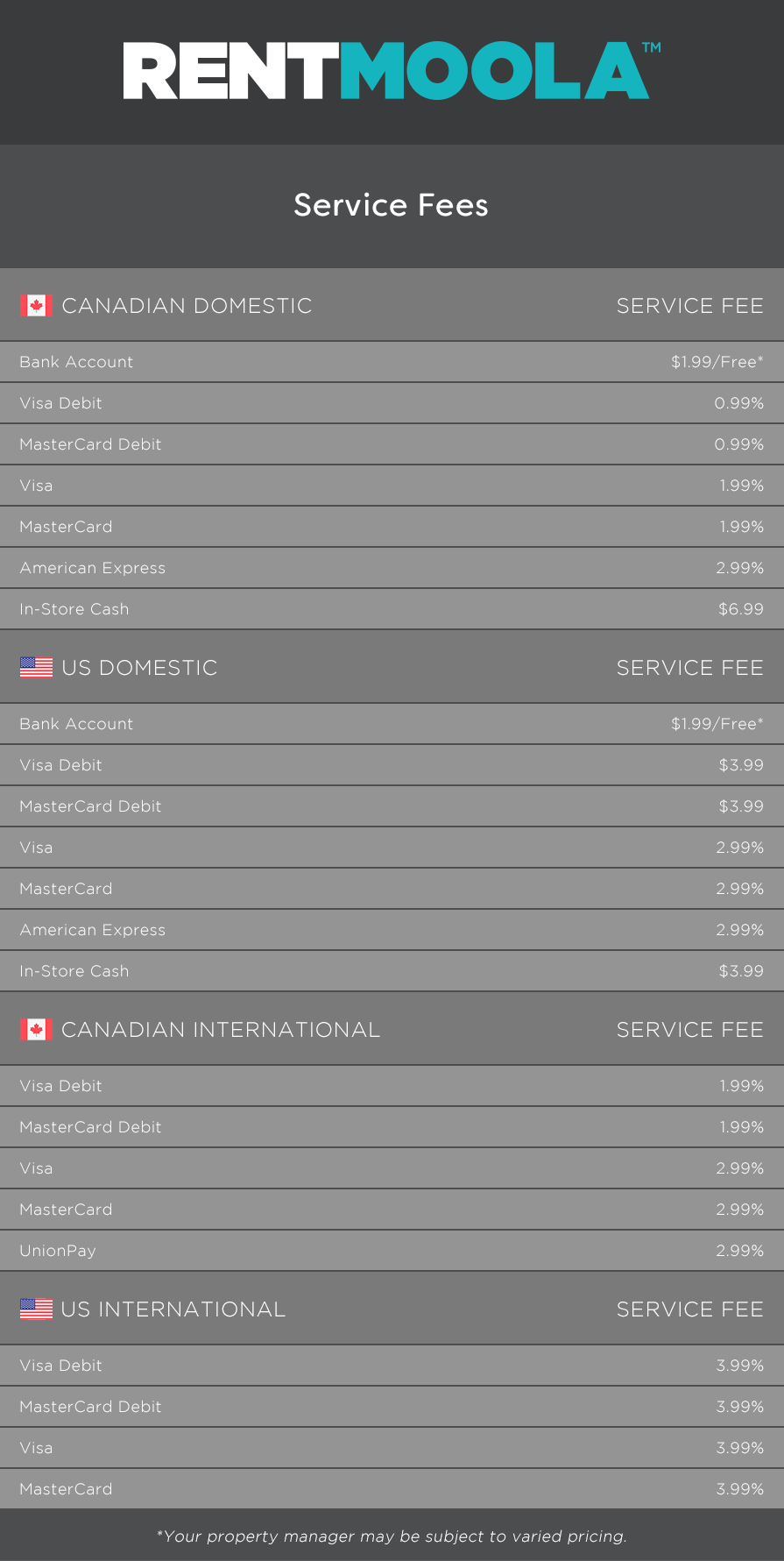 Bank Account (chequing/checking account) transactions are domestic only. AMEX and China UnionPay acceptance is subject to specific property managers. Some property managers choose to cover the cost of some or all of the service fees. Your service fees will be shown as separate transactions on your receipt.
Note: Our service fees are non-refundable as per section 3.2 of our Terms of Use.