Contents
Overview

Generate a Barcode

FAQs

Overview
In-Store Cash Payments is an optional feature that allows residents to make secure cash payments. Residents or managers download a reusable barcode through their RentMoola account. The barcode is taken to any participating 7-Eleven or CVS store, and a secure cash payment is made. The transaction will appear in RentMoola shortly after.
Note: the transaction limit is $1500 and $2900 in a 24-hour rolling period. 
Generate a Barcode
Residents can generate the barcode from their own account. However, managers can also generate the barcode on the resident's behalf. To generate the barcode from a manager account:
From your dashboard, search for the resident and click on their name to access their Resident Page.

Scroll down to the

Cash box

. Click

Email Payments Slip

to automatically email a copy of the slip to the resident. Click

View Payment Slip to print it.



You will see a list of payment locations nearby. Click the Pay button—regardless of the location, all will generate the same slip.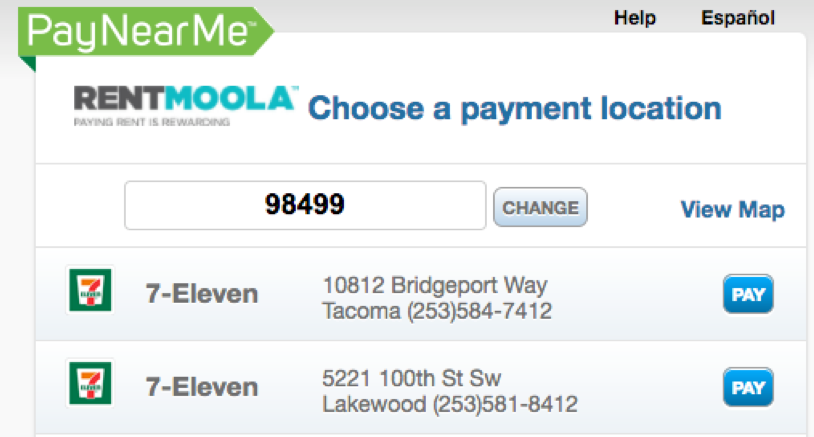 4. You can choose to either print the slip, or send instructions via text or email.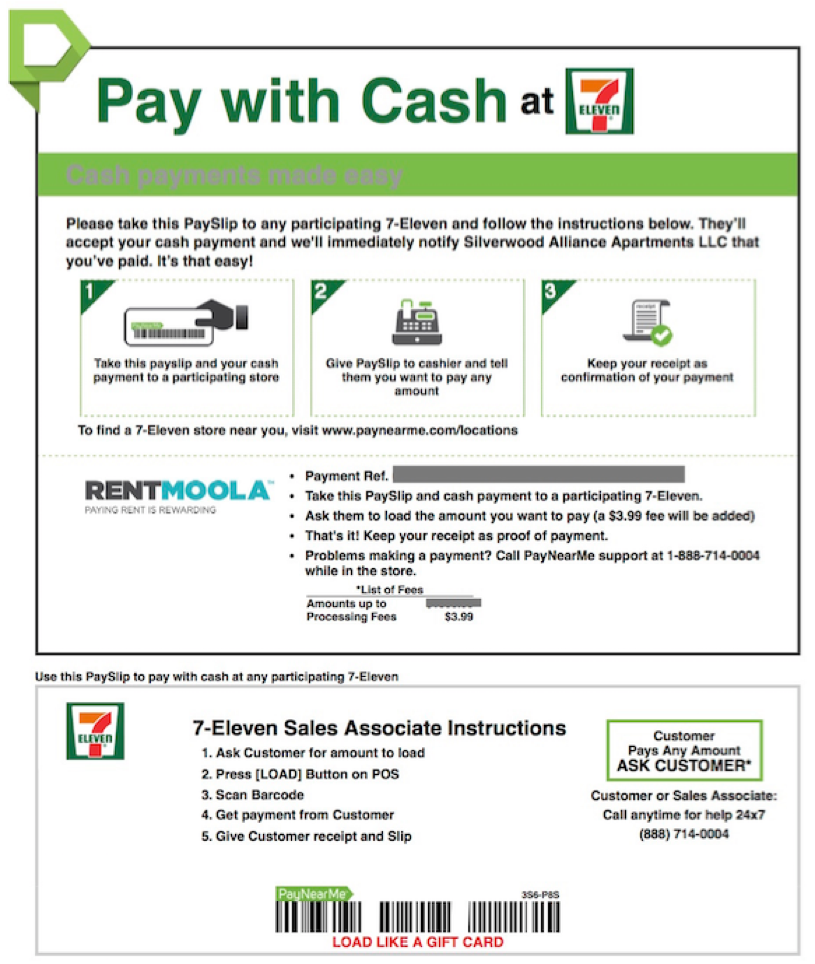 FAQs
Can the barcodes be reused?

Yes, the same barcode can be used every month--a new barcode does not need to be generated for each rent payment.

Can residents generate the barcode?

Yes, residents can generate the barcode by logging into their RentMoola account and clicking

View My Payment Slip.  

Please advise residents that that only one slip is sufficient.

Can a 7-11 slip be used at CVS or vice-versa?

No. A 7-11 slip must be used at 7-11 and a CVS slip must be used at CVS.