There are three ways to apply for a lease, accessing a general link or co-branded page -i.e. from a flyer, leasing website, etc.- or your property manager will email you directly an application.
Complete and submit the lease application, see how to complete the lease application here. The property manager will then review your application, and you will be notified if your application has been either approved or declined.
To submit a lease application, see the process flow below: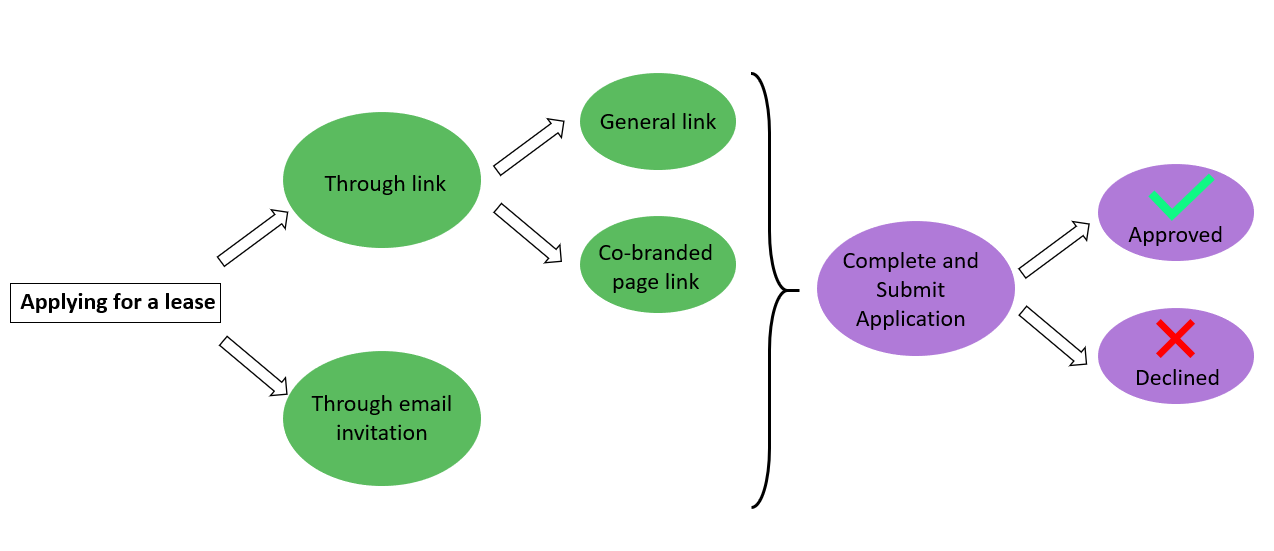 What is next? - Application outcomes:
Approved

: Follow the instructions here on to complete your new tenant account.
Declined

: For any questions of the declined application, contact the property management company directly.