As a property manager, you can attach a second leave to an existing tenant's account. To create a second lease, log-in to your Letus account and follow the steps below:
Click Tenants tab
Click +Onboard Tenant and then click Invite Tenant
In the Invite Tenant pop-up, fill out the tenant's information
Add the tenant's email and watch for the message This tenant already exists! Attach your lease to this tenant?
Review the information, then click Attach Tenant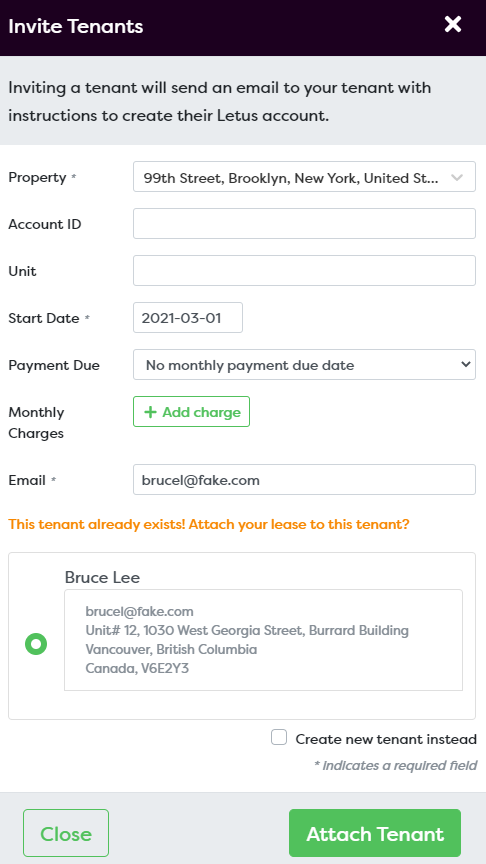 The tenant will receive an email to review the new lease application with Letus.